Discover what Magick can do for you!
Welcome to my world of Extraordinary Magick!
I am an Ecle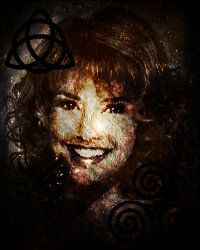 ctic Solitary Wiccan Witch who is honored to provide a unique blending of Ritual Crafts from my Ancestors including Celtic Pagan Witchcrafts, Russian Mystics, German Sorcery and Italian Stregheria as well as my associates, Egyptian Conjurer Maantefin, Scottish Illuminati Master-Lord Sinclair, Voodoo High Priest P.Jean, Gypsy Luminita's Estate Treasures and more. I am an experienced practitioner of the Mystical Arts for over two decades; my associates for more than 50 years. My practice and studies span a wide range of Metaphysical areas; Paranormal investigations & afterlife Communication, Angel pathworking, Psychic studies, Aura & Chakra work, Attunements, Lightworker & Indigo Studies, Spiritual, Energy & DNA Healing, Reiki studies, Crystalism, Gemstone & Crystal Energies, Herbalism, Animal Magick, Laws of Attraction, Spiritual Meditation and much more!
Proudly offering a vast selection of exceptional Occult and Spiritual jewelry & relics for the novice or advanced collector & practitioner; including Haunted & Spiritual jewelry, pendants, dolls, rings, relics, candles, oils, pendulums, wands, and ritual tools. You do not have to be Wiccan or have any previous Occult knowledge to welcome any of my items. Each piece will intrinsically resonate and align with your personal Energy, benefiting you when and where you need it most. I take great pride in offering exciting, never before seen & unusual items from all different Spiritual paths, Legends & Religious teachings.

My specialty jewelry, candles, oils, relics and other creations are skillfully crafted & Spirits summoned under the appropriate Lunar phase, filled with Magickal intent in the spirit of the Olde Ways and in accordance with my Ancestral traditions. The tried and true Spells from their Books of Shadows and Grimoires is nothing short of phenomenal. What I offer is not to be taken lightly, but with commitment, honor and an open mind. The work I practice is guided by the ethical Laws of the Wiccan Rede & the Universe. All pure loving Magickal intent comes from the Universal Consciousness that is weaved throughout the stars and Cosmos. I strive to practice the Craft with integrity and to pass the energy of this integrity on to you, my friends and clients, through the lovely offerings purchased from my Shoppe.
I am a trailblazer and inventor of new Magickals and unique ways to get the best out of your Spirited and Spellcast items! Combined with my expertise, the result is an amazing Magickal you will cherish for a lifetime. My purpose in life is to make others happy through Magick. Miracles are not expected, they simply become the norm! If you're seeking original and effective Magickals, you've come to the right place!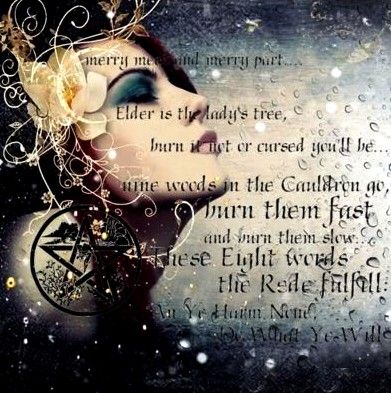 I previously offered my Magickals on eBay since 2005, when there was just a handful of practitioners in the Metaphysical category. My deepest thanks to all of my wonderful clients, many who have become very dear friends over the years! As of September in 2012, eBay changed their rules and no longer allowed the sale of any "haunted/Spirited" products or Psychic services. Please view my "Testimonials" page from my previous clients as well as my current "Guestbook & Feedback" from my current clients. You can also look up my "old" account on eBay to read my thousands of happy feedbacks there, under seller: starry1_night. Since then, my Shoppe has blossomed & grown into a premier Metaphysical & Spiritual business offering a large array of premium Magickals.
I offer a wide range of curios imbued with incomparable Spirits & Spells. You will feel this power & energy through the listing as well as the moment you hold it in your hands! These are Real, Life-Altering Spirits & Spells created to make an impact ~ a positive difference in your life you can see & feel! Every Magickal comes blessed with loving Lunar Goddess Energy. Most items also include a Free Recharging Pouch, a Spellcast Candle, Spellcast Incense & a beautiful Parchment Page for your Book of Shadows or Grimoire. You are not just purchasing a beautiful piece, but a complete experience! Every Magickal I offer exhibits a unique energy that has defined Starry1Night from the Very Beginning. Reap the rewards of my mystical secrets and let them bring you success, love, riches and happiness!
Discover the difference!

I welcome everyone ~ whether you're just starting your metaphysical journey, advanced in your pursuits or somewhere in between. If there is ever anything I can do for you, please let me know. I look forward to hearing from you!
May you find peace, happiness & Magick in all that you do!
Love & Light,
Rebecca
Starry1Night
Email me any time at:
I do not respond to antagonistic or threatening emails. All IP addresses are logged upon visitation to this site and will be reported for violations, should they occur.
Like me on Facebook!:
https://www.facebook.com/starry1night
I'm also on Etsy!:
https://www.etsy.com/shop/Starry1Night